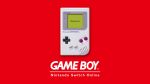 Switch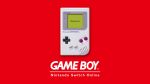 Game Boy™ – Nintendo Switch Online
Press "Notify when price drops" button to track Game Boy™ – Nintendo Switch Online price or check other Nintendo Switch deals and discounts by pressing "Discounts" button
Ratings
Metacritic
Score
/ 100
Critics:
Metacritic
User Score
/ 10
Ratings:
Nintendo
Rating
-- / 5
Ratings: --
What's Inside
○
Game Boy™ – Nintendo Switch Online
Description
With any Nintendo Switch Online membership, access a collection of Game Boy™ games to play anytime, anywhere! Face off against Wario in Super Mario Land™ 2 – 6 Golden Coins™ and thwart an intergalactic menace in Metroid™ II – Return of Samus as you revisit (or discover) these classic games.
Choose from Game Boy, Game Boy Pocket, and Game Boy Color screen styles to play these games with your preferred flavor of retro flair. Suspend points make it easy to take a mid-dungeon break in The Legend of Zelda™: Link's Awakening DX™ and with online and local wireless 2-player multiplayer you can go block-vs-block in Tetris® two-player mode. 
A selection of classic Game Boy games including Kirby's Dream Land™, Metroid II - Return of Samus, and Super Mario Land 2 - 6 Golden Coins
Games can also be played offline, so you can play while on the go—anytime, anywhere
Create suspend points for each game to save your progress
Choose from Game Boy, Game Boy Pocket, and Game Boy Color screen styles
Play online or with local wireless with a friend in games like Tetris and Game & Watch™ Gallery 3