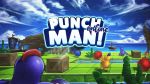 Switch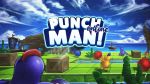 Press "Notify when price drops" button to track PunchMan Online price or check other Nintendo Switch deals and discounts by pressing "Discounts" button
Ratings
Metacritic
Score
/ 100
Critics:
Metacritic
User Score
/ 10
Ratings:
Nintendo
Rating
-- / 5
Ratings: --
What's Inside
○
PunchMan Online
Description
PunchMan Online is a hyper-casual online game based on a straightforward concept, get them out of stage while staying alive.
Meet opponents worldwide, compete, and prove that you're the champion!
*) friendly even for 3+ years old children

■ GAME MODE
There are three game modes available. Team and crystal battle, also battle royale. In team and crystal battle, fills up your team's bar to win the game. Don't like teamwork? Be a lone wolf and challenge them all in a battle royale. No teammate, all enemy.

■ LOBBY AND ROOM
Create and join any room available by visiting the lobby. Want more privacy? You can create a private room, accessible only to players you've shared the password.

■ RANKING
Compete with all players around the world, and become the number one. Each time you finish a game, you'll collect medals which will affect your overall ranking. Seasonal ranking will also be available during a specific period.

■ PERSONALIZED CHARACTER
Don't like the orange color? Customize your character as much as you like! More parts and accessories will be available upon subscription or completing some achievements.

■ SOCIALLY CONNECTED
Add friends and mail them, join a clan, chat in a room, etc.; interacting with players worldwide keeps you socially connected.

■ MARKET
Want more access to in-game currency, battle passes, etc.? You can access the market anytime from within the game to purchase what you need.

Need more info? Just try it yourself!
Keep battling, respect each other, and don't forget to keep fun!
Enjoy!